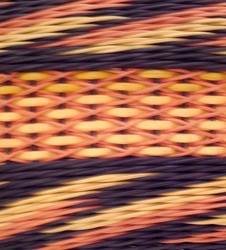 Welcome to our new web site! After more than 20 years with a retail storefront I have made the move to semi-retire to focus on my weaving designs and teaching. We are now located in Hot Springs Village Ar.                                                         At our new site you will find basket patterns-both new and  some old favorites for all weaving levels. Basket kits and tutorial videos on weaving techniques will be coming soon!  Enjoy our site and thank you for visiting!    Monica      
SALE! SALE! SALE!                         
SAVE NOW THROUGH SEPTEMBER 1st!
Save 20% off your order $50.00 and over! Includes all patterns and kits! (Excludes sales tax and shipping) 
Call or email your order today!