Photo taken and sent to me by Pat Ebeling (thank you Pat).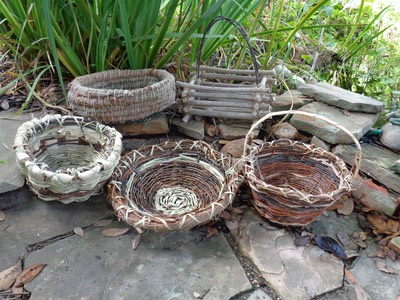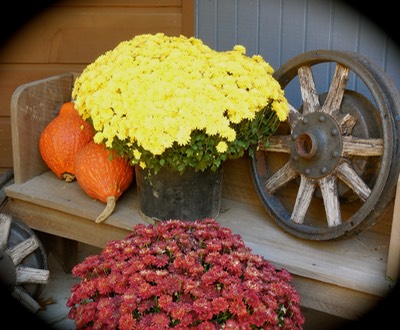 It is that time of  year again-Quilt Show time! I can't believe this year has gone so fast! It has been a busy year for us with lots of exciting news. The best news was welcoming our new grand baby Greyson Colt to our family on August 17th. We haven't been up to Seattle to meet him yet, that trip will be in December. We have made several trips down to see Heather, Jon and the grandkids and two trips up to Michigan! Lots of time on the road this year! Michigan was the best! We were able to see family and hit some of my favorite places. 
This picture I found online. It is what I want my backyard to look like! I will let you know how that goes!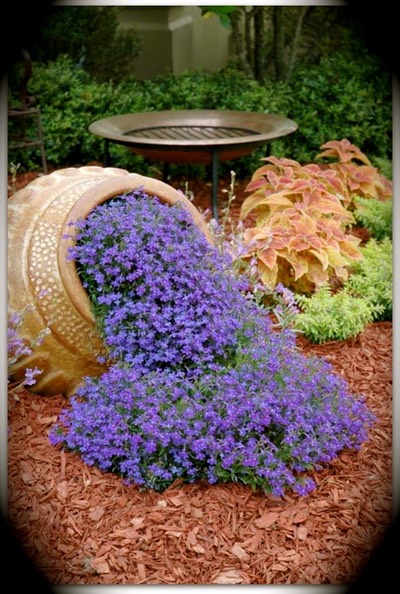 Many years ago I lived in Traverse City (Michigan) and worked at a grocery store across from the State Hospital. This unique property consisted of several buildings including its own farm with gardens. It was totally self sufficient! I know it sounds very creepy and I am sure it was. You have to get away from what it was and look at what it is becoming now.  Since it closed they have converted some of the buildings into unique shops. The beauty of the gardens, the texture in the old buildings and even the old brick streets were awesome.  The grays, reds, oranges, yellows and browns all found in the buildings and the grounds!  Everywhere I looked I saw inspiration for future baskets! It may have been unique color combinations or textures in the structures.                            What do you see when looking at the two buildings in the panel on the right?  Can you see color combinations to use in your next basket? Look at the yellow with a golden mustard accent and pops of red and black. What do you see in the older building? I see the pillars as dyed spokes. Look at the railings, I see a couple rows of twine/triple weave in a dark contrasting color and vertical overlays in a light color. How can you re-create the faded greed with the old doors? Maybe play with a whitewash to get the faded old look. 
The point is to look around you. You can find inspiration for basket weaving, quilting, painting or your favorite craft. Look for color combinations and texture. Take photos of anything that catches your eye. I have found unique ideas in antique stores, furniture stores and of course in nature. Think outside the box and don't be afraid to experiment. Some of my favorite baskets started as experiments.
Now on to some more exciting news, I will be accepting credit cards at the quilt show this year and will be able to also accept them on the web site next year. I have been busy setting up Square for the web site and it should be up and running sometime in February next year and with Square I will be accepting all credit cards at the Quilt show.
Speaking of Quilt Show, last week when I checked there were two openings left in my classes.  One opening on Mondays class #123 and one opening on Fridays class #521. I will be teaching on Monday, Wednesday and Friday. Stop by and visit if you are at the show. Would love to see you! 
Happy Weaving
Monica