Where has the time gone! I can't believe my last post was in February and we still had ice and snow! I have been busy. We have made a couple trips back to Houston for family time and I have been doing the fun hobbies that were put on the back burner when I was working. 
We had some major landscaping done last year. Which means we paid for a boat load of rocks and dirt to make a couple of flower beds. No grass here! So I have been trying to turn my black thumb back to green. With the wildlife here any chance of vegetable gardening has to be in pots on the deck (two stories up). But planning, planting and growing flowers in the front beds has been great fun!  It is very similar to adding embellishments to our baskets. Pops of color to bring out the natural beauty.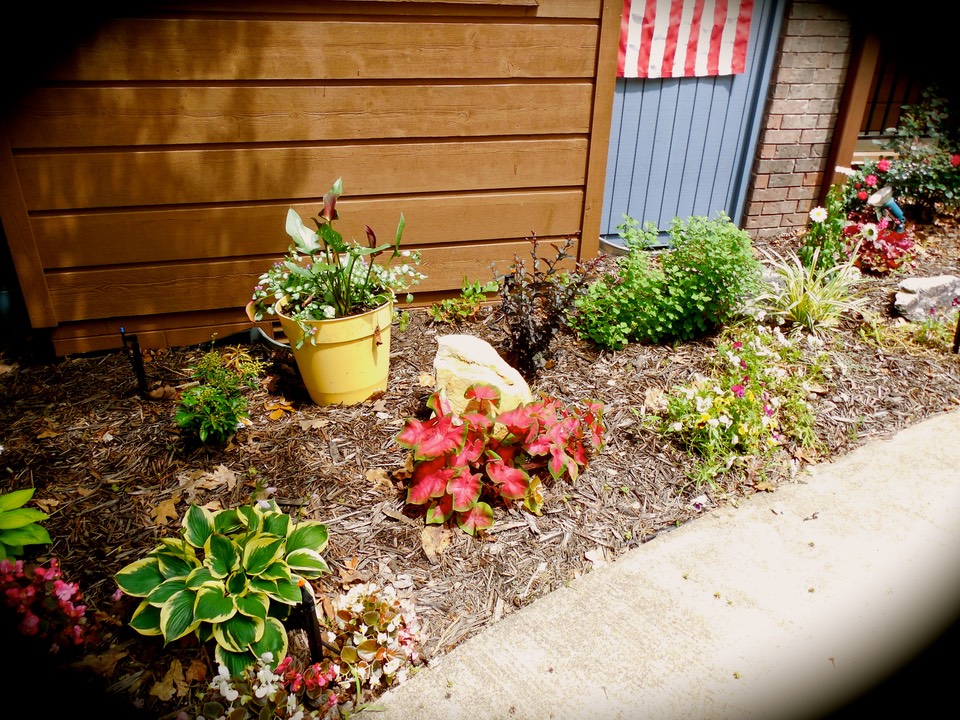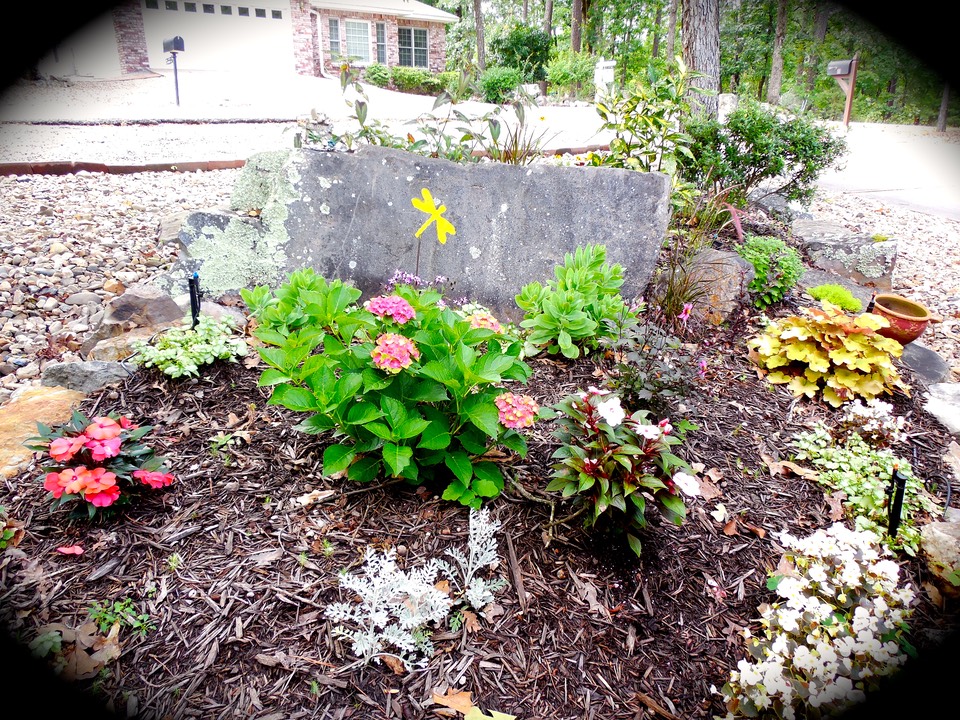 Embellishments are basically design elements added after the basket is completed. They don't require as much planning in your design as elements incorporated in the actual weaving pattern. 
Spiraling triple weaves, Japanese diamond weave and wave weave are examples of weaving pattern designs. You have to plan ahead from the start of your basket how to make these elements work. On the right are some examples of elements incorporated in the weaving pattern. 
Embellishments are easier to add to your basket. I like to plan my size, base, spokes and purpose then pick the weavers and design for the side weaving. This allows me to add rows for wheel designs, embroidery stitches, X's or even simple crosses. 
Simple embellishments can add both texture and visual interest to your basket.  Here are a few basics I follow when adding embellishments. 
I find it easier to finish the basket and let it dry before adding the embellishments.

Play with color. Use contrasting colors for an extra pop. Use colors in the same family for a subtle look.

I like balance but that 

doesn't mean you have to! 

Count your rows of weaving as you work to make sure the design (curls, X's or embroidery stitches) will work.

Remember to include your handles (if applicable) in the color pallet.

Have fun! Remember adding embellishments can make 

your plain tote a show stopper at your local farmers market!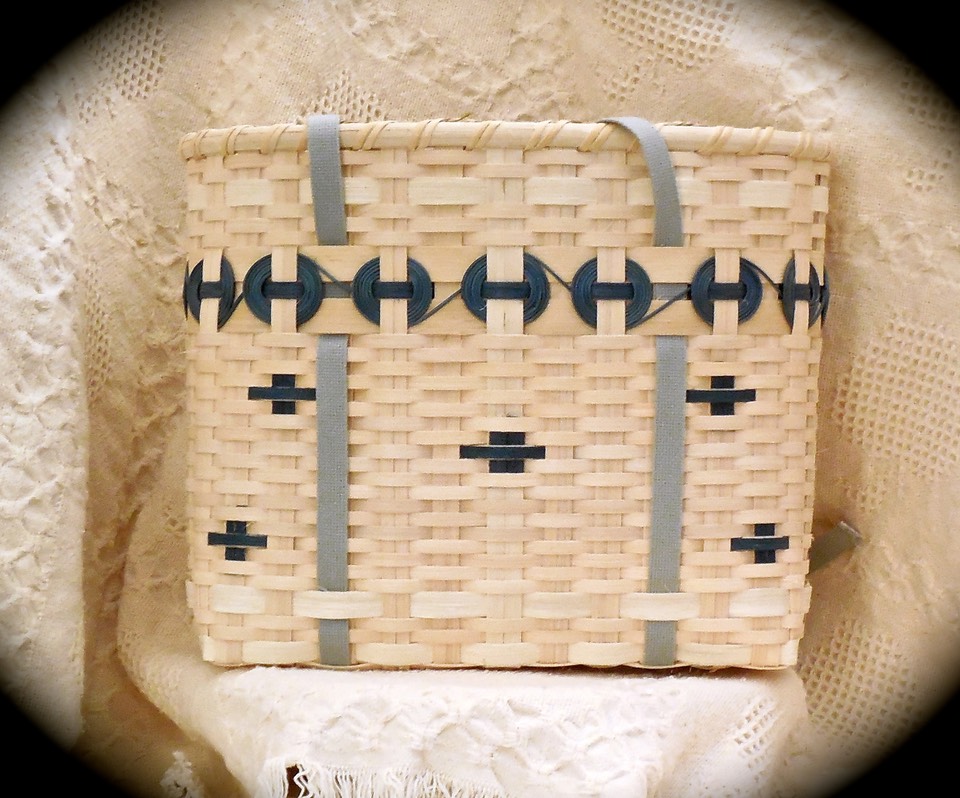 Pattern for the Farmers Market Tote shown above will be available starting July 5th. 
Happy Weaving
Monica